FAQ Advertiser Linksgarden
Find the answers to your questions below !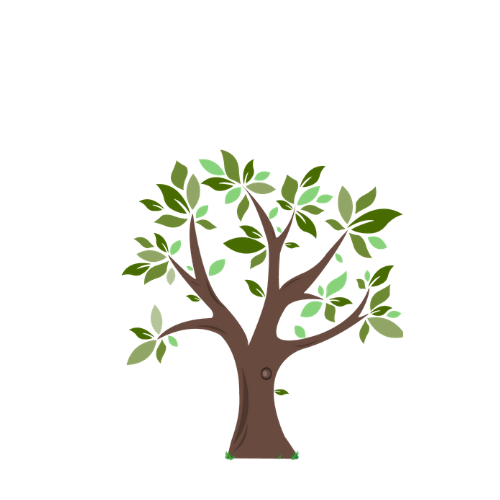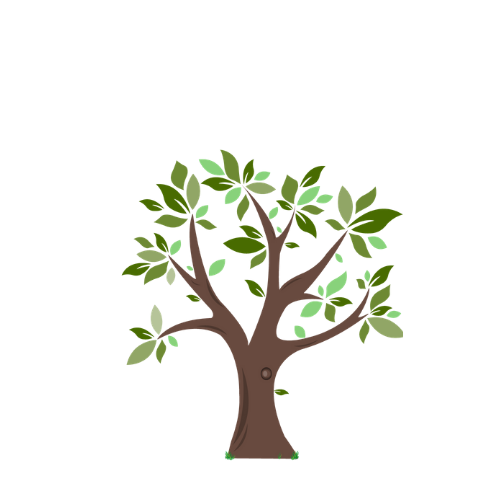 Z
FREQUENTLY QUESTIONS: EVERYTHING ABOUT LINKSGARDEN
Who do the spots on Linksgarden belong to ?
To this day, all sites belong to us. We offer you 1500 themed sites. Choosing Linksgarden means choosing a 100% secure network with regular updates (see roadmap) and personalised support for your campaigns. In addition, from March 2021, you will also have access to our partner blogs.
How many themes do you have ?
We currently have a portfolio of sites with 53 different themes.
Why are the domain names hidden ?
In the interest of confidentiality for our network, we wanted to hide the domain names from all new registered users. Nevertheless, this new feature allows all users to view the domain names thanks to visibility tokens.
Is it possible to see the complete domain names in clear text instead of the stars ?
Yes, each customer account has its own quota of visibility tokens. To unveil a site, simply click on the little eye next to the domain name. If your token balance is greater than 0, the address of the domain name will be revealed to you.
How can I get visibility tokens ?
Each link ordered rewards your loyalty and recharges your account with 5 visibility tokens. Moreover, once the URL has been revealed, it will remain clear for all your other orders.
I no longer have visibility tokens, what can I do ?
If your balance is 0, you can wait until the next day, your credit will be recharged automatically. For orders during the day, our team remains at your disposal, go to contact@linksgarden.com or to our tchat to make a request to add visibility tokens. Operation carried out within the hour of your request.
Do you accept making links about CBD theme ?
We accept to link from the CBD, but with several conditions. The article has to remain neutral on incitement to the CBD. The title of the articles must not contain the CBD keyword.
Finally, the images of the articles must not represent explicit CBD content.
How do I view my favorite metrics in the catalog ?
At Linksgarden, we offer a wide range of metrics to help you succeed in your backlinking projects. Among them are :
– Majestic Trust Flow
– Majestic Citation Flow
– Majestic Referring Domains
– Moz Domain Authority
– Ahref Domain Rating
Not to mention our new Babbar metrics available since July 2022 :
– Babbar Authority Score
– Host Value
– Host Trust
To make your experience on the platform easier, we offer you the ability to adjust your preferences for displaying the metrics in the catalog :
1. Click on the Customize My Table button located under the Linksgarden catalog filters menu.
2. A new window will open with all the metrics available on the platform.
3. Enable and/or disable by clicking on the metrics you want to see or not see on the catalog. Be careful, you cannot display more than 6 metrics at the same time.
4. Validate your customization by clicking on the "Save changes" button.
How do I create a new project ?
Go to your Linksgarden back-office. In the sidebar on the left, you will find a New Campaign tab. You will have to fill in the complete url of your site (http or https included), you can then choose the desired theme, it will be quite possible to change it afterwards.
You can then do your shopping by adding the spots you want to the shopping basket, all our prices are displayed excluding taxes. To order, simply click on your basket at the top right and confirm your order.
What services are included in a campaign ?



The basic service offered includes the writing of 300 words sponsored articles written by French or French-speaking editors on a blog of our network or a partner blog (from November 2020). A link of your choice with an anchor of your choice is included in the displayed price. It is possible to request an additional number of words, a precise publication date, an urgent publication or to provide your text.
How long does it take to process an order ?
In order to satisfy our customers, we try to carry out your orders in the shortest possible time. Our commitment is to deliver your order within 14 calendar days on average. For those who are in a hurry, you can use the rush order feature which allows you to be delivered within 4 working days.
Can I increase the number of words for an order ?
Yes, we offer a paid option to increase the number of words in an order. You can choose between 400, 600, 800 or 1000 words.
Is it possible to provide one's own text ?
Yes, you have the possibility to provide your own content with a minimum of 300 words.
What are the prerogatives to be respected when sending my text ?
Choose a document in HTML format and don't forget to fill in the anchor in your document. The text provided must be a minimum of 300 words. In addition, you have the possibility of attaching the desired media to your document. If no media are attached, our team will take care of putting images from free libraries online.
Within this article you are allowed to insert 2 links, 1 link to your site and 1 other authority link related to your content.
In the case of a second sponsored link, the latter is subject to a 20% surcharge. You can contact our team for more information.
Where do I send my text ?
 If you have chosen to bring your own text to the Linksgarden platform, please send it to us in html format with the desired media (max. 4 in jpg or png format) to contact@linksgarden.com. We will be happy to put it online within 48 hours.
How long is the link valid for ?
We undertake to ensure that the link is valid for a minimum of 2 years.
I did make a mistake in my url or anchor ?
No worries, contact us at contact@linksgarden.com and we will be happy to change them with you.
How can I avoid duplicates on a campaign ?
By default, when you continue a campaign for a site, the spots already used/purchased are not visible.
I would like to see the spots already used on a campaign ?
You can decide at any time to see the domain names already used for a campaign by unticking the on/off Spots used button which is located in the top right-hand corner under the change project tab.
Do you offer partner sites ?
We plan to offer partner sites from November 2020. For the moment, they are therefore not accessible.
Can I propose my sites as a publisher ?
This option will be available from November 2020, it will then be possible to propose your sites to sell sponsored items. Do not hesitate to contact us via contact@linksgarden.com to be kept informed in advance.
How can I credit my account ?
Go to the Balance tab to be able to credit your account.
You have the choice of crediting your account by bank transfer or by credit card via our STRIPE service provider
How long is my credit on Linksgarden valid for ?
You have up to two years to use your credits on Linksgarden. When you top up or use credits, these credits are again valid for two years. If you do not top up or use credits for more than two years, all credits will be acquired by us and cancelled from your account.
Nevertheless, we will send reminders: 1 reminder after 6 months without use, 1 reminder 12 months without use, 1 reminder 18 months without use, 1 reminder 23 months without use.
Where can I find my invoice ?
All your invoices are in your customer area. Go to the small toothed wheel on the right-hand side of your backoffice in the invoice tab.
VAT is calculated automatically by our platform according to your situation when you have to pay.
For French individuals :
Yes, you must pay the 20% VAT.
For foreign individuals :
Yes, you must pay the French VAT of 20%.
For French companies :
Yes, you must pay the French VAT of 20%, and depending on your VAT liability, you may or may not be reimbursed by the administration.n.
For companies from other countries :
No, you do not have to pay French VAT, do not forget to add your intra-community VAT number in your information otherwise the amount requested will be with VAT.
Nevertheless, it may happen that our platform has not taken your situation into account, so do not hesitate to contact us through our chat, by email contact@linksgarden.com or by phone.
 
Sponsorship and promotion
Is there a sponsorship programme ?
Yes, we offer an affiliation programme available since November 2020.
You have the possibility to obtain 10% of the balance spent by your godchildren during 1 year after their registration in bonus credits to be used on all exclusive sites (100% of the current catalogue). The sharing of your affiliate link is available in your Linksgarden account.
How can I benefit from the affiliate programme ?
You must meet these criteria in order to benefit from your affiliate programme:
✔ Your godchildren must register, order and spend their balance (excluding bonuses) on the platform.
✔ Credits can be used on all our exclusive sites (100% of the current catalogue).
✔ A sponsoree's affiliation lasts for the first year of his/her registration.
✔ It is forbidden to affiliate yourself.
✔ Take care not to spam a cold audience or the contact forms of the websites.
✔ The cookie has a duration of 7 days after the click, and only the last clicked affiliate link counts.
✔ Share your available affiliate link by clicking on the toothed wheel once logged into your Linksgarde account.

Do you offer discounts, promotions, sales or blackfriday ?
Taking part in sales is not in our philosophy, that's why we will never do promotion days, black friday, exceptional discounts, etc.
The only commercial gestures that we will make are during trial credits or during competitions with our partners in particular.

Services + of the platform  
Project management service
How does project management work ?
If you are a beginner or if you want to save time, we can help you to carry out your campaign in the best possible way. To do this, contact us via contact@linksgarden.com or by telephone on 02 61 53 65 25, a netlinking expert will be happy to get back to you. In order to prepare your campaign as well as possible, plan the budget allocated to it, customer requirements (number of words, images provided or not, texts provided or not, etc.).
Is it possible to have links on the home page ?
Yes, we offer the possibility of a link on our homepage. Do not hesitate to contact us to find out the monthly/annual rate for this service on contact@linksgarden.com.
Do you make and sell tailor-made PBNs ?
Yes, PBN is our speciality, Linksgarden is at your service and offers you a customised offer for the creation of your own PBN.
 In order to study your request, send us a message on contact@linksgarden.com or call us on 02 61 53 65 25 a netlinking expert will be pleased to accompany you in your project.
I am not satisfied with my order, what can I do ?
We do our best to ensure that our customers' orders comply with our quality charter. Nevertheless, it turns out that sometimes a sponsored item escapes our control process and therefore its quality does not suit you: the anchor is not the right one, an error in the link, etc.
For this, we offer you several solutions :
– Within 15 days after publication of the article, delete your link and we will re-credit your account with the corresponding amount.
– Beyond 15 days or even below, we can make corrections to your order according to your wishes when they remain within the limits of reasonableness (do not ask for a change several times a day or once a month for the same sponsored article.
In a policy of continuous improvement, your returns are precious and essential for us to offer you a service that meets your requirements.
Solidarity commitment: Planet Urgence
Where are the trees I contributed to planted ?
We are committed to having a tree planted for every ten links sold. We go through our partner the association Planet Urgence who manages the plantation. The trees are planted in Cameroon, Madagascar and Indonesia.
A team available to listen to you
In order to meet your requirements we have deployed different media to make our team quickly accessible and to ensure you a quality customer service.
– Campaign management, prospect: you can reach us on our dedicated line 02 61 53 65 25 Jacky will be pleased to answer you and accompany you in your campaign management.
– If you encounter a technical problem or if you wish to inform us of an improvement, do not hesitate to use our tchat or our email contact@linksgarden.com.

Linksgarden internationally
What languages are available on Linksgarden ?
The Linksgarden platform is pleased to announce its opening to the international network. Forerunner in the field, we offer you an international catalogue of English, Spanish, German and Italian websites.
To take advantage of the international spots, simply go to the filters in your backoffice and select the language you are interested in.